Memorial by Marina McIsaac
Following are excerpts from Bob Doyle's longer Memorial to Dick, published in the AECT International Division's Newsletter.To see the entire article, click on the link, and then click on the top of that page, "Memorial".
https://sites.google.com/nau.edu/newsletter-spring-2022/home
"On March 26, 2022, Prof. Richard "Dick" Cornell, at the age of 88, passed away after a long illness. Dr. Cornell, Emeritus Professor, University of Central Florida, followed many paths during his long life until he found that working with students, especially from Taiwan and China, was where his heart felt fulfilled.
Dick was born in Toronto, Canada on July 7, 1933, and he lived in an orphanage from the age of six to the age of eighteen. His mother was a fashion model who traveled frequently and regularly left her son with his grandparents who adopted him. After his grandfather passed and his grandmother was too frail to care for Dick, "Little Dickie Cornell" was eventually sent to live at "The Child City" just outside of Chicago. When Dick was nine, his mother also died while living in Peru. Dick always wanted to know what happened to his mother, but his research was not successful.
The work for which Dick is most recognized is that of being a professor at the University of Central Florida. His students, however, also know him for his warmth, generosity, and guidance and his cooking.
---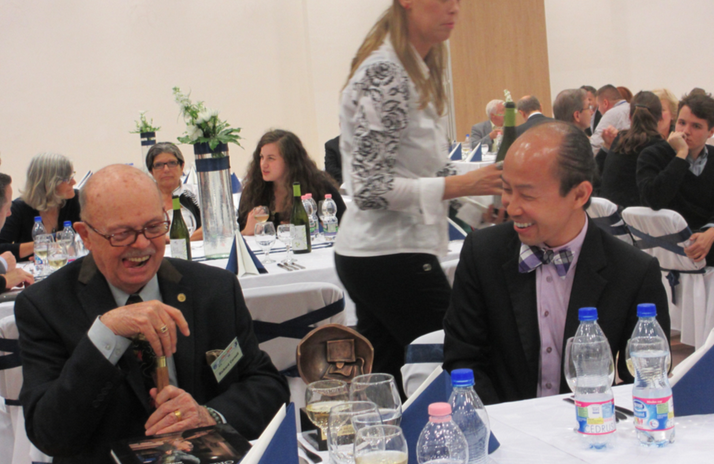 Sam Pan of Nova Southeastern University:"I was one of Prof. Cornell's Taiwanese recruits and one of his dissertation students. Pan described Cornell as a professor who "models for his students." Cornell traveled to Taiwan to enroll in a 3-month Mandarin course to advance his advising skills.
"Atypical of the professors, he provided shelter and food for those students who first came to the States and treated them like family for the past 15 years.
I was one of the students he hosted. The 10 months I stayed with him helped me become more enculturated."
---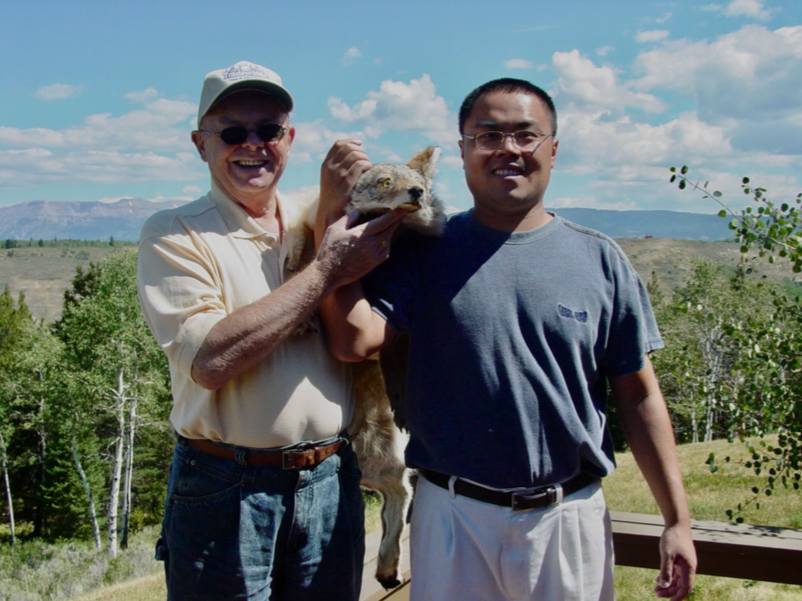 Terry Tao of the University of Wisconsin-Madison: "Dick devoted his life to advocating theories and practice on instructional design in Asia, especially in China." Terry also recognized Cornell "for exploring new ideas, being adventurous, and for welcoming new cultures."
Dick wanted his students to learn as much as possible about life around them, and he often took them with him to explore new experiences, as he did when taking Terry Tao to visit Marina McIsaac and Bill Leek in Wyoming and Yellowstone National Park.
---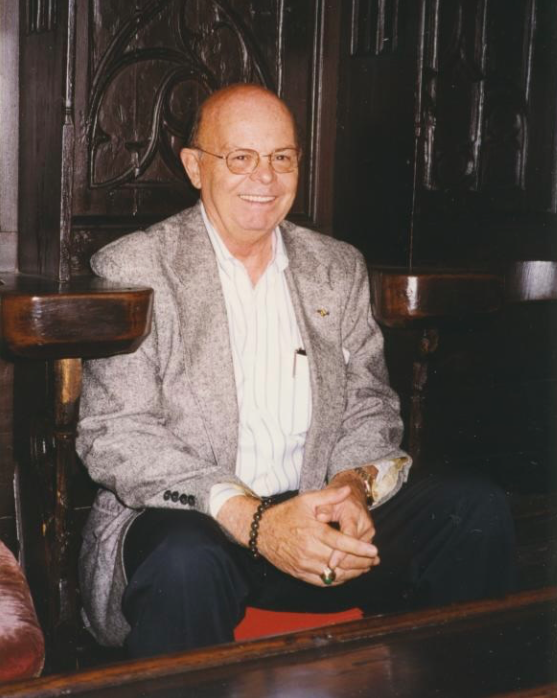 Dick was beloved not only by those students he helped but by other members of his ICEM family as well. Dick took pride In his cooking, but eating and drinking were also high on his list of pleasures. Here are Walter's Olensky's reflections.
Walter Olensky:"The first ICEM meeting I attended was in 1999 in Ljubljana and I still remember very well my first black death night with a lot of singing and relaxed socializing. When it came to "sing a tune, that stands for your country" I was truly touched when Dick with his marvelous tenor-voice intoned "Swing low, sweet chariot". In later years I found out, that this was kind of his signature-song.
"In ICEM 2005 in Orlando I admired Dick doing the auctioneer with such a grandezza during the ICEM/AECT benefit evening. He could speak so fast, just like a sports- reporter.
---
ICEM in the 1990s
Dick Cornell joined ICEM in the mid 1990s and encouraged AECT in the United States, and particularly members of its International Division, to join and "become part of the ICEM family". Dick had visions for both AECT and ICEM that would broaden the opportunities for both organizations and add value for its members.
In the 19990s most ICEM memberships were either National, through each country's Ministry of Education, or Producers who made and sold educational films. Media Week was a vital part of each conference, and offered an opportunity for countries to share ideas and market their products.
ICEM received significant membership fees from Ministries of Education and Producers and it had substantial operating budgets. As a UNESCO Affiliate, ICEM was involved in a number of joint projects. Dick was eager to broaden the geographic scope of ICEM and to further the collaboration between members of AECT and ICEM
1997, Dick encouraged Marina McIsaac to attend the ICEM Conference and Media Week in Lisbon, and become a member.
At ICEM 1998 in Helsinki, Dick Cornell became President of ICEM. This photo shows him with Executive Committee members Marina McIsaac (USA) and Klara Tompa (Hungary).
---
In 1996 Former President Asgeir Gudmundssen had introduced the Executive Commitee to Black Death, a signature fire-water liquor from Iceland. He even brought with him a wooden box with tiny glasses which he ceremoniously opened as he poured the 8 glasses. The toast was very formal, and taken very seriously., followed by each person singing his (there were only men on the Executive Committee then) country song, and followed, of course, with another glass of Black Death.
Dick Cornell followed Asgeir Gudmundssen from Iceland (below) as President, and served two terms (1998-2002). He carried on Asgeir's tradition of Black Death with gusto, and it soon became a highlight of ICEM conferences with all members bringing their own country's bottles of special liquor and songs to share.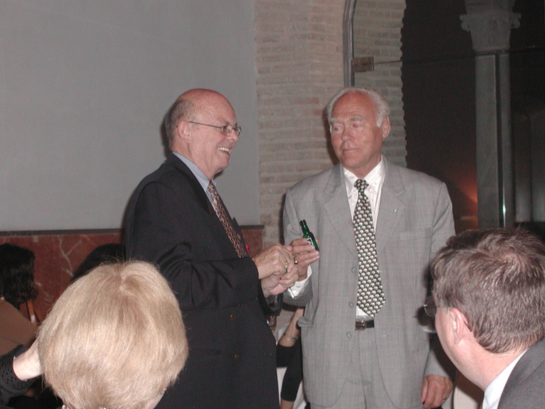 The following year, the ICEM 1999 Conference was in Ljubljana. It was the last year for Media Week because films were no longer the only format for educational materials, and vendors no longer had to bring their products to an Exhibition Hall. They could now begin to use digital delivery systems. Despite the loss of future Media Weeks, the Ljubljana Conference was a lively one.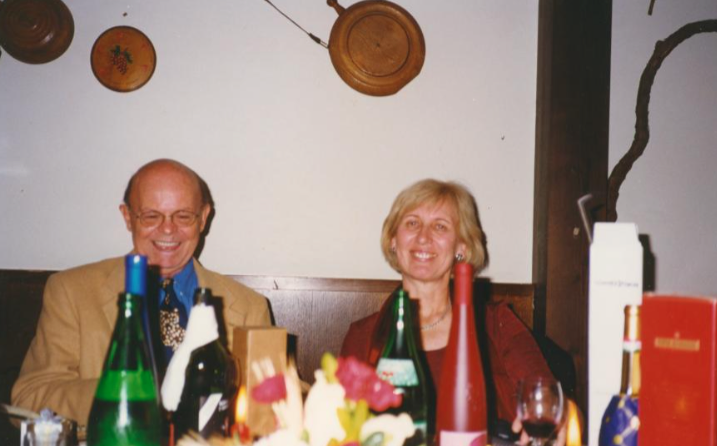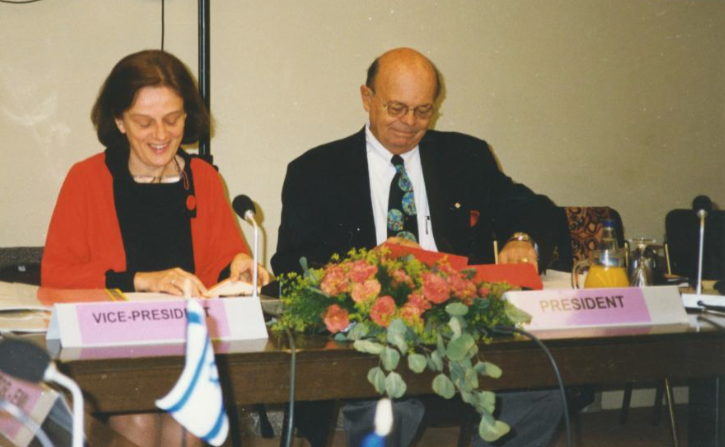 ICEM1999, Ljubljana: Top to Bottom; Dick Cornell and Sec'y General Margo Van Sluizer; Vice President Klara Tompa and President Dick Cornell
---
ICEM in the 2000s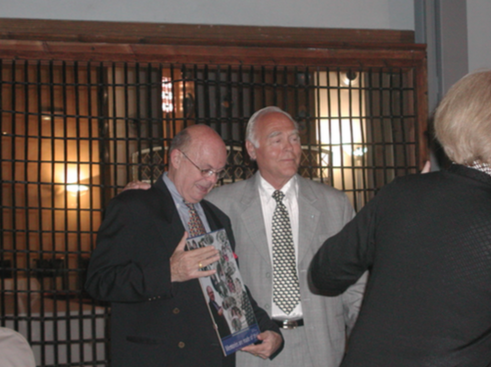 ICEM 2002, Granada,: Dick completed his four year presidency in a grand celebration with Asgeir Gundmundssen, Peter Suppa, Margo Van Sluizer, and Erlend Jonassen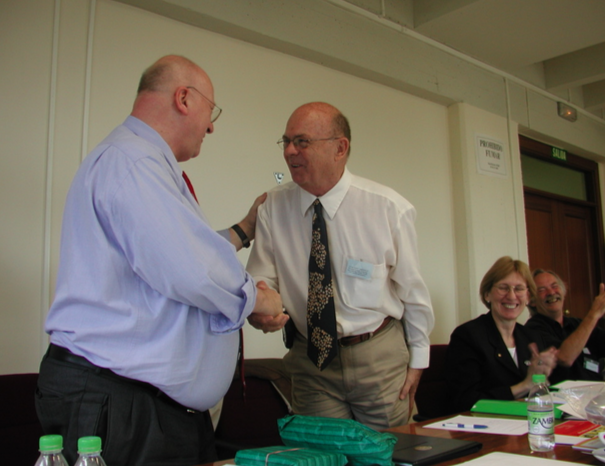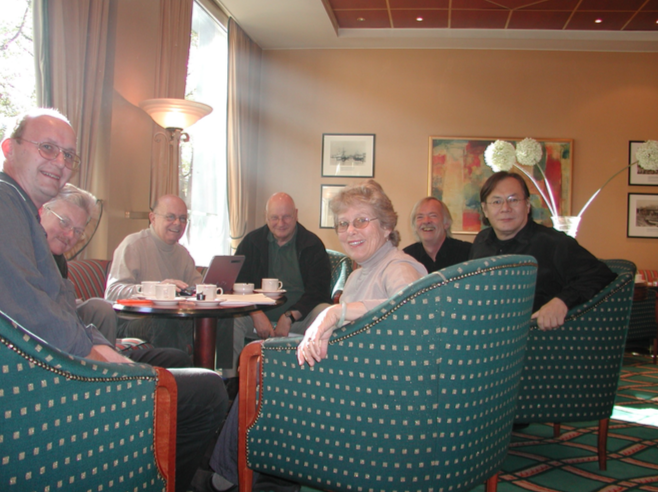 CEM 2003, Oslo Executive: Walter Olensky, Uwe Haass, Dick Cornell, Peter Suppa, Erlend Jonassen, Clarence Chu, Marina McIsaac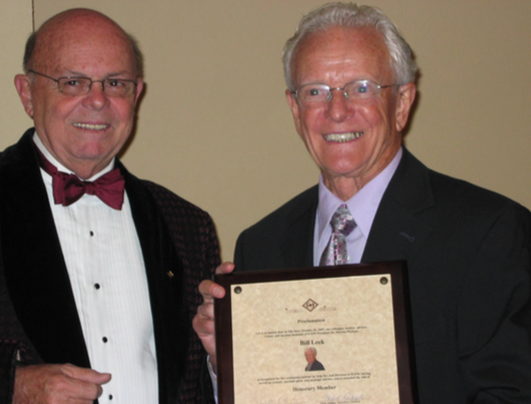 In 2005 ICEM joined the AECT conference in Orlando Florida, and Dick was proud to have arranged the joint conference in his hometown. There he entertained us all at his home, gave demonstrations of his auctioneering abilities, and gave out awards at the International Division dinner.
In 2014 the ICEM Conference met in the beautiful and historic town of Eger Hungary at Esterhazy Karoly College. The city, college campus and countryside were memorable for their art, history and culture.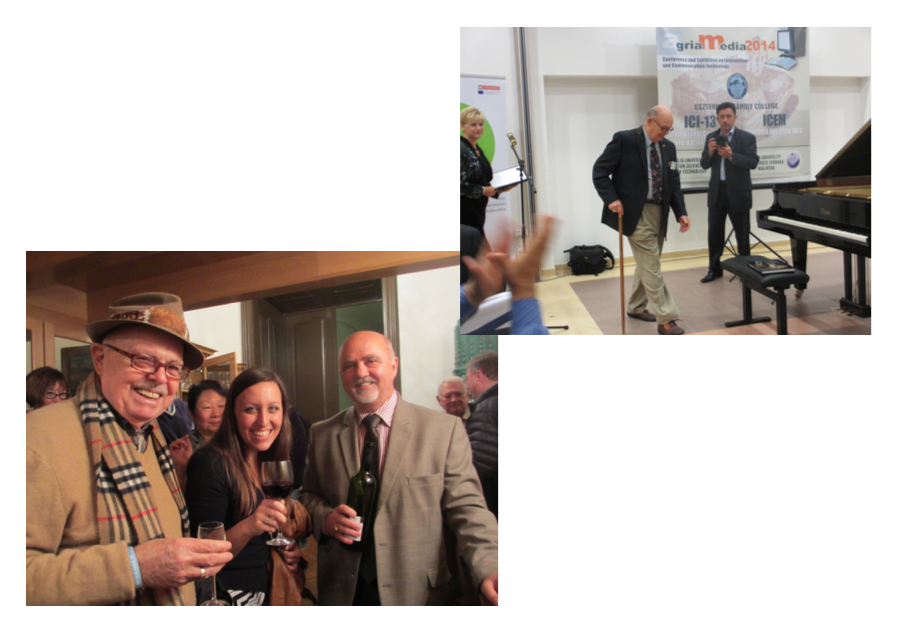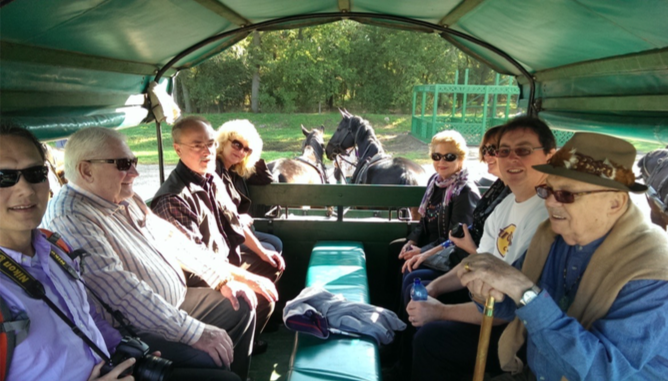 ---
Dick Cornell's Enduring Legacy
Dick was beloved by students and colleagues alike. He broadened the scope ICEM and recruited International members of AECT from Asia, Africa and the Middle East to join the ICEM family.
Dick was an inveterate traveler, and although he was already ill, he took his last ICEM trip in 2017, from Taiyuan China to Naples Florida and back to Taiyuan where he had realized his dream of selling his house in Florida and moving to China to set up a school for young children to teach them English and get them started on a good education. He had truly devoted his life to helping others realize their educational dreams. He is sorely missed by his students and friends, but his dreams and legacy live on through his students and those who knew him.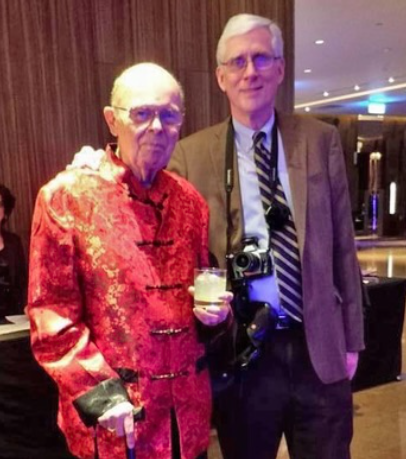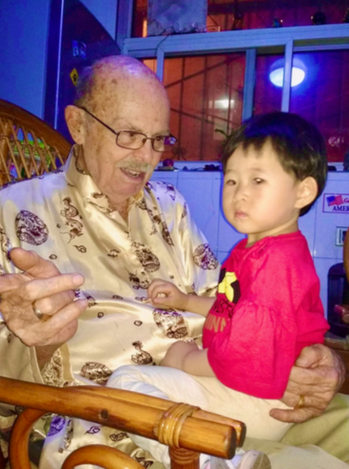 *With thanks to Bob Doyle for photographs and his Memorial to Dick in AECT's International Division Newsletter. Thanks also to Sam Pan, Terry Tao, Walter Olensky and Erlend Jonassen